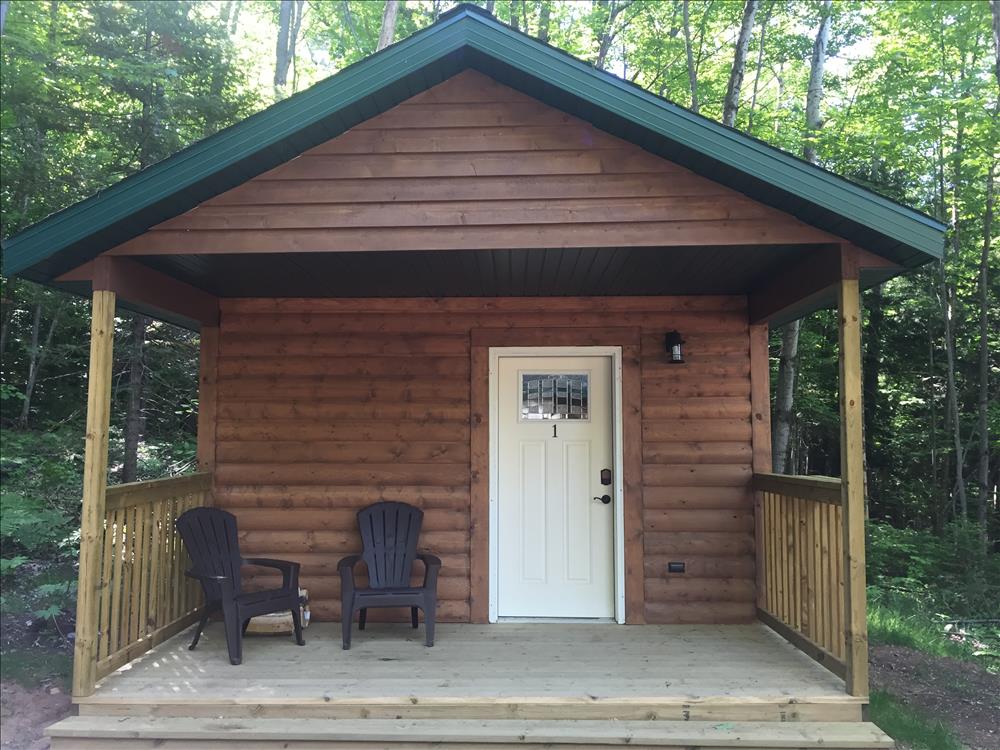 DESCRIPTION
Stay in one of these rustic cabins tucked into the wooded areas of the campground. There is an open floor plan with a queen bed and a bunk bed. Guests will need to provide their own bedding or purchase a linen package. Restrooms are a short walk from each cabin. Cabins are open in the winter, however cabins numbered 1-6 will have access to a portable, unheated restroom only. Cabins numbered 21-26 have a heated bathhouse with toilets and sinks nearby. A heated bathroom with showers is a short walk away at the lower bathhouse.
$80/night plus tax.
2 night minimum on the weekends required. Prices are subject to change.
*Guests may cancel their reservation and receive a full refund if cancelled before two weeks prior to your arrival date. If the reservation is cancelled within two weeks of your arrival date there is no refund.
amenities
Covered porch

Outdoor fire pit with cooktop

Outdoor picnic table

Complimentary WIFI

Dog friendly

Access to outdoor pool & hot tub

Ceiling fan

Electricity

Electric heat